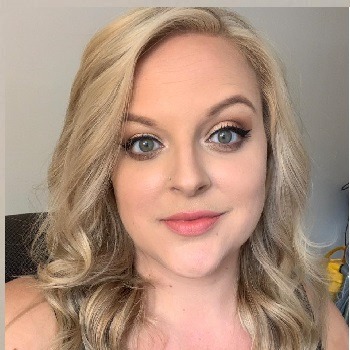 Rachel S Designer I
REQUEST AN APPOINTMENT
REFER A FRIEND
BUY A GIFTCARD
CONTACT ME
215-493-7882 | style@headstrongsalon.com
Clients easily recognize Rachel's hardworking performance as an assistant here at Headstrong, although after becoming certified in Wella Eimi Cut Craft and lived in blonde/balayage, please help us welcome this talented stylist to the salon floor! In addition to her well crafted skills as a hairdresser, Rachel has mastered courses for bridal and soft glam make-up. When fulfilling an appointment with Rachel, you will feel comfortable as she displays her passion to fit your needs. Whether you are looking for a simple root touch-up, preparing for you're wedding day, or treating yourself to a make over, Rachel will be here to ensure you leave feeling like the best version of yourself!

MY HOURS
TUESDAY | 11:00 AM -07:00 PM THURSDAY | 10:00 AM -04:00 PM FRIDAY | 09:00 AM -05:00 PM SATURDAY | 08:30 AM -04:00 PM
RECOMMENDED PRODUCTS
Coming Soon...
MY WORK