BRIDAL SERVICES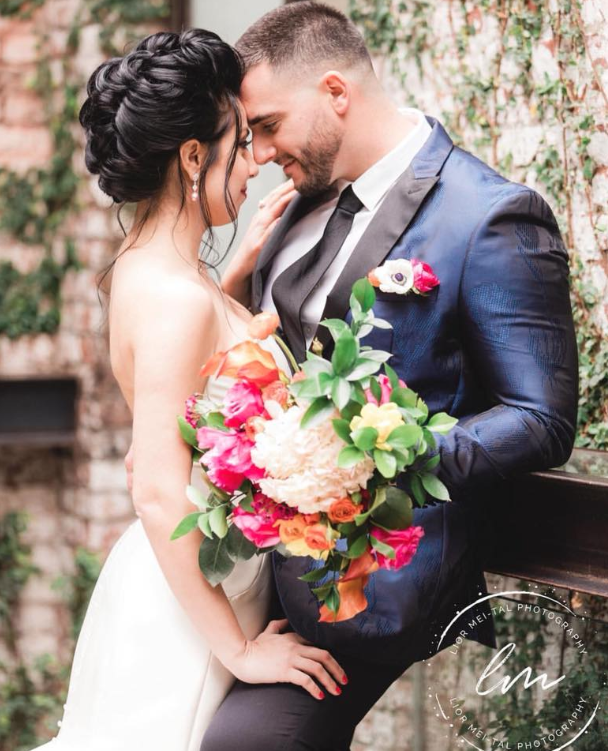 Ease into the most perfect day of your life. Your hair & makeup should be the most relaxing and fun part of wedding prep! You can rely on the expert stylists at our Yardley, PA salon - WE GOT YOU.
Start with your options for the day-of festivities:
In Salon (no extra fees):
Still the great benefits of our salon atmosphere without the exclusiveness of a private party.
Private In-Salon Party ($100 per hour):
Specially prepared light fare & drinks - Photo booth/Photos we'll mail you for awesome memories! - Salon closed for regular business- giving you a completely pampered, special feeling.
On Location (all service charges increase by 30%):
Headstrong comes to you! Let us take care of your hair and makeup needs directly at your venue, making your day that much easier - Stylist available for reception for additonal fee.
All #HeadstrongBrides recieve complimentary Rehearsal Dinner Blowdry & Travel Products for Honeymoon!
Bridal Hair
*All pricing is, of course, subject to change!
$100+ for Bridal Styling
$60+ for Bridal Styling Trial             
$70+ for Bridesmaid Styling, Mothers, etc
$35+ for Under 12 Styling  
Clip-in Extension Installation & Style: $50.00
Headpiece Installation & Style: $30.00
Bridal Makeup
$80 for Bridal Makeup (includes lash application if desired)
$55 for Bridal Makeup Trial (lash application additional charge)
$65 for Bridesmaids Makeup, Mothers, etc (includes lash app if desired)
$20 for under 12 Makeup
*** A cancellation deposit will be collected the day of the trial visit for 10% of the day-of cost. Your deposit will be deducted from your day-of services, UNLESS the services are cancelled with 7 days or less notice. In which case your deposit will not be refunded. ***
Call or email us to get started. Our team is SO excited to be a part of your incredible day! Feel free to bring your camera or wedding photographer - and we will of course take photos to feature on our page (with permission)!
**Bachelorette Party! Start the Party with sexy hair! Come to headstrong; get your hair blown straight, curly or something fun!!!