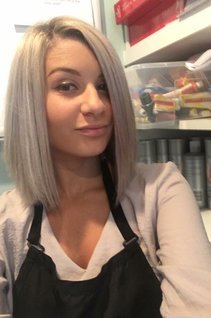 Lauren Saba Master Artist
REQUEST AN APPOINTMENT
REFER A FRIEND
BUY A GIFTCARD
CONTACT ME
215-493-7882 | style@headstrongsalon.com
With 9 years of experience in the field, Lauren is Headstrong's newest stylist. She specializes in cutting, style, and color while keeping up with all education on the newest trends. Lauren is adaptive, creative, and always ready to make her clients look and feel beautiful!
MY HOURS
TUESDAY | 10:00 AM -03:00 PM WEDNESDAY | 11:00 AM -07:00 PM THURSDAY | 10:00 AM -04:00 PM SATURDAY | 08:30 AM -04:00 PM
RECOMMENDED PRODUCTS
Coming Soon...