BRIDAL SERVICES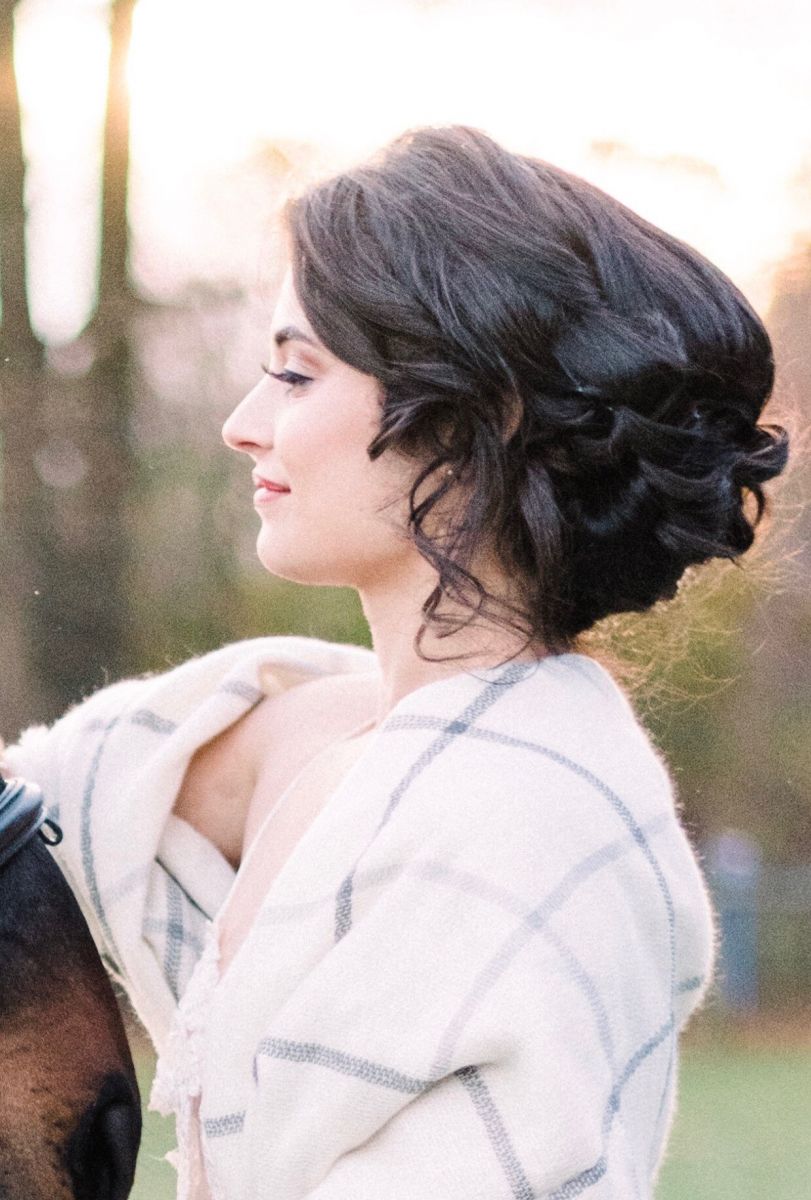 We are Headstrong Hair Salon— Looking for an unforgettable bridal party experience?
Our team of creative and talented artists will leave you looking and feeling beautiful and confident on your special day.
Whether it be:
In salon
On location
In salon-private party
We offer free 15-30 minute consultations, during that time we can discuss what your personal needs are to come up with the perfect custom package.
TO answer your questions:
Just tell us what time your photographer needs you and we'll schedule your hair and makeup accordingly.
All cancellations must be called in by the Tuesday prior to your wedding day.
The credit card information you supply when reserving your day will be charged ½ the amount for each NO SHOW or LAST MINUTE CANCELLATION.
Generally, bridal pricing begins at:
$100 for Bridal Style                  
$75 for each Party Hair Style     
$45 for Flowergirls (5 and under)
$100 for Bridal Trial with headpiece 
$65 for Bridal Makeup Trial-includes lash application 

 

Bridal makeup $85.00 including fake eyelash application

Bridesmaids makeup $65.00 including fake lash application
On Location Services:
All prices are subject to a 30% increase for all services
An additional $0.50/mile will be added for mileage exceeding our 20 mile radius
In Salon Private Party:
Call for custom package pricing
Plan to arrive 15 minutes prior your party's appointment start time.
Those having party styles should arrive with their hair dry, having been shampooed the day before. Styling is more durable when done on one-day-old hair. We'll take it from there. (If we need to shampoo, dry and then style, it takes a lot longer and we don't want to have you run late or incur additional charges.) Also, be sure that you and your bridal party are wearing button down shirts so that styles/makeup don't get ruined when you dress.
Our whole team is excited to be a part of your very special day! Be sure to bring a camera --- or even your photographer!
Simply call us at 215.493.7882 to reserve your special day and to answer your questions.
BRIDAL TIMELINE


6 Months before Wedding Day
Reserve hair and make-up appointments for your day
Remember mothers and special out-of-town guests as well as attendants for styling and waxing appointments
Start looking through hairstyle magazines for ideas

1 Month before Wedding Day
Schedule hair & makeup trial appointments
Bring your headpiece with you to try out styles
Discuss your color, highlight and conditioning options

1-2 Weeks before Wedding Day
Freshen up your cut, get highlights and/or color
This is a great time to have a deep conditioning treatment 4-5 DAYS before Wedding Day

4-5 DAYS before Wedding Day
Groom gets haircut (Dads and groomsmen too!)
Bride gets waxed - remember a bikini wax for your honeymoon
Confirm ALL wedding day salon appointments
Pick up travel size products to take away with you

THE BIG Day
Let our team take care of you! We'll have coffee, tea and orange juice ready for you!
**Bachelorette Party! Start the Party with sexy hair! Come to headstrong; get your hair blown straight, curly or something fun!!!